Appletini Release: Building an Even Better Platform, Feature by Feature
A peek into the brand new features we launched in our Appletini release. Expect features along the lines of self download for live streams, event moments, discount codes... you'll be spoiled for choice!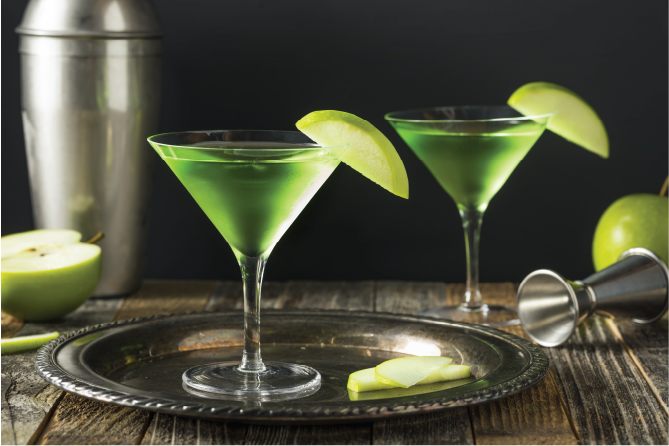 We've been busy building ways to help you seamlessly get your events back in front of your customers. Here are some of the newest features that we're really excited to share with you. Let's get stuck in!
Discount Codes
With our updated feature, you can now apply discount codes across multiple events, time slots, campaigns. You can also set when they expire, and how many you want to give out. Being kind has never been so easy.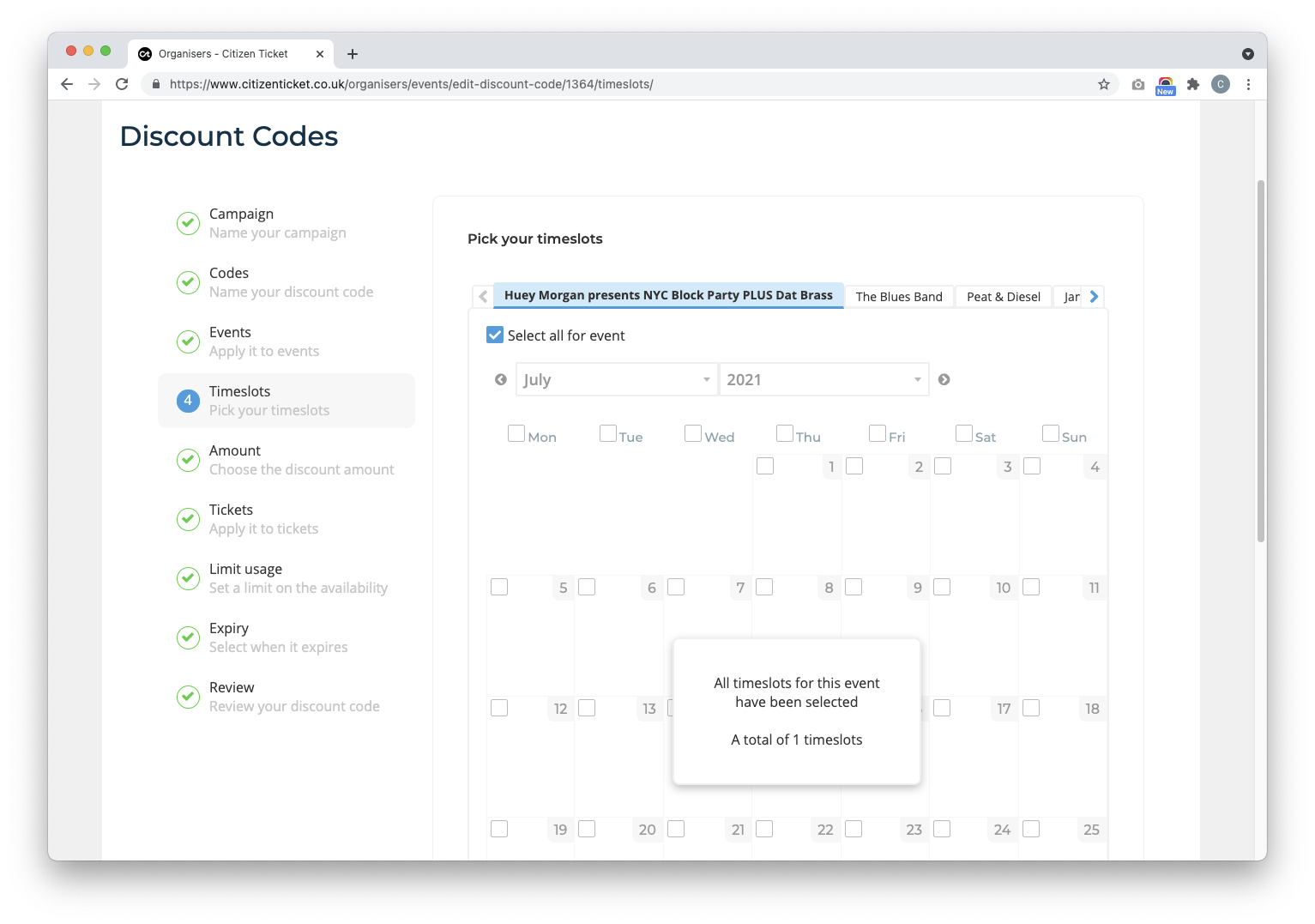 Self Download Livestream
Tired of the backwards and forwards emails, trying to get a copy of your incredible lives stream event?
We have a new instant download feature so you can save a copy of the video, instantly.
There are so many benefits to live streaming events, the potential to save your event forever is just a drop in the ocean. However... the thought of that footage somehow being lost forever fills us with dread.
That's why we made this feature so quick and easy, it'll instantly become a habit.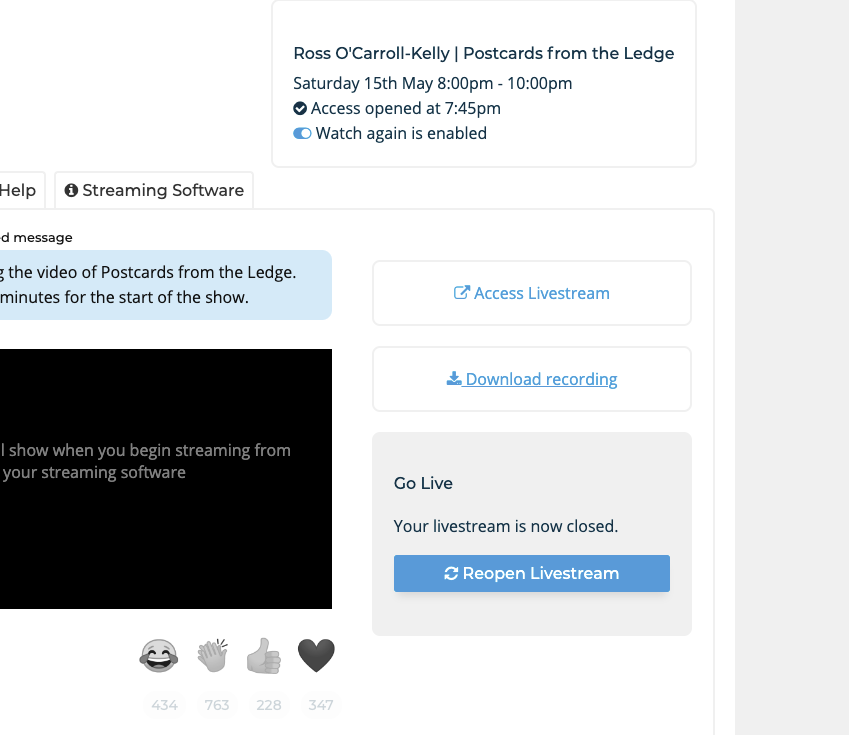 Transfer Tickets to Anyone
You can now give your customers the option to transfer tickets to people who don't have an account.
Super useful for VIP tickets 👑 (we can't expect Sting to create an account), elderly relatives who haven't heard of a QR code, or even conferences that have strict data requirements.
Super Trolley - now even 'superer' 🛒
Give customers the quick and easy option of additional purchases after they have selected a ticket, without being annoying.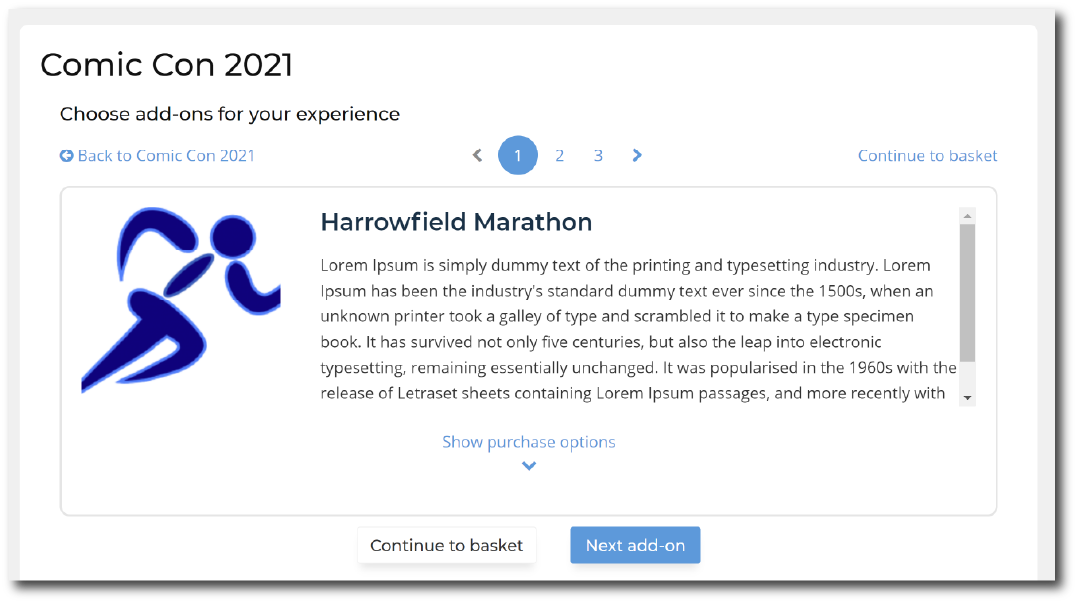 Show customers things that might excite them, such as future events, event programmes or car passes.
At the same time as giving those in a rush the option to zoom past it all, straight to the checkout.
Event Moments
When you know what works, you know how to grow.
We've added a handy 'moment' feature into our traffic and tracking tool. How does it work you ask?? First, you add the dates of key moments. That could be anything from a PR piece going out to a billboard advertisement going up.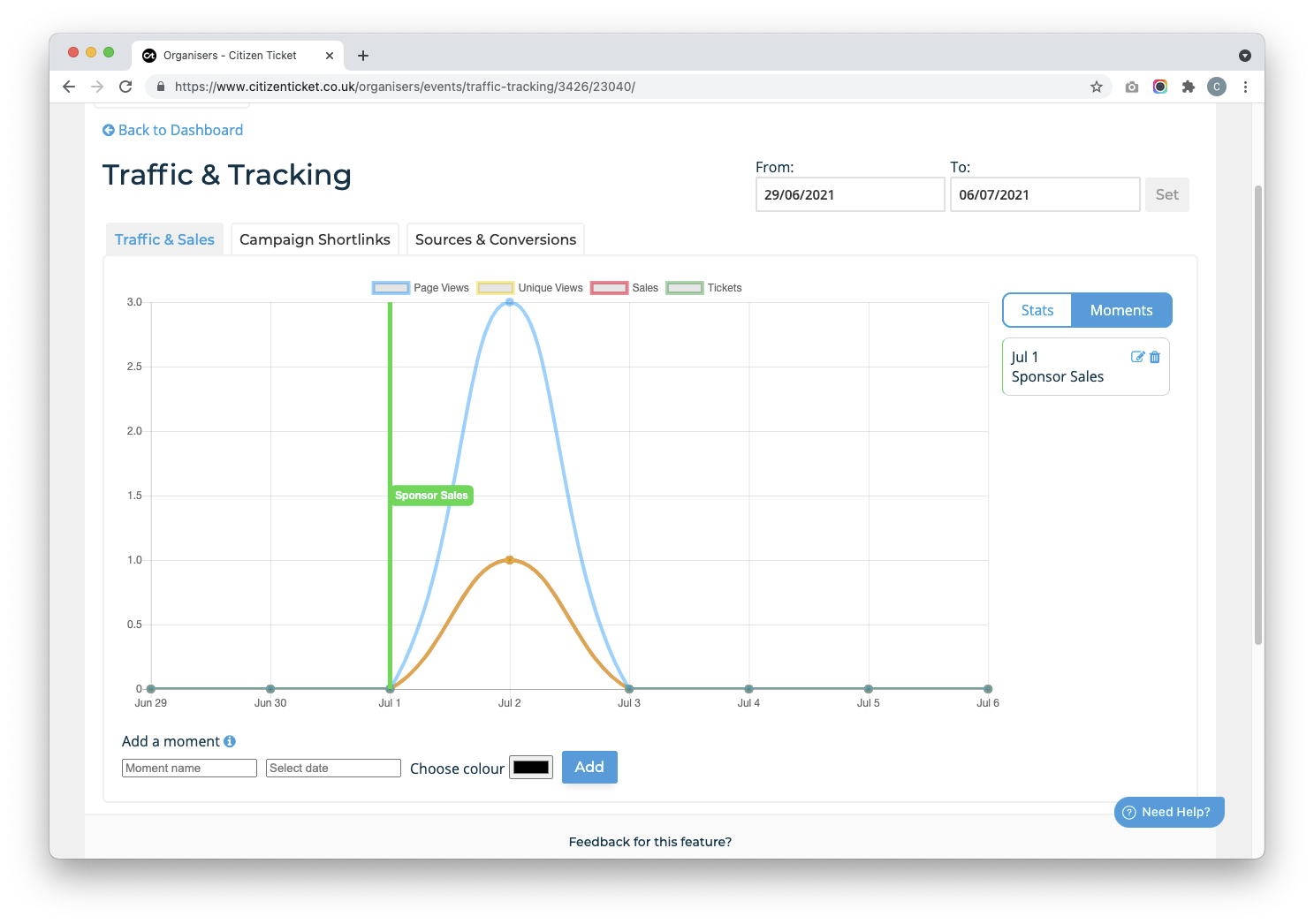 Then you can see clearly on your graph (the green line on the graph above) how this correlates to your traffic and ticket sales.
and finally, Just For Fun!
To 'mix' things up we're using a new cocktail-inspired naming convention for all our development releases. Starting Appletini! For those interested that's: 1 part vodka, 1 part apple juice, squeeze of lime & maple syrup, shaken with ice and garnished with a slice of apple. Yum.