The FIFA World Cup 2022 Ticketing Issues, Solved by Citizen Ticket's Platform
With all the extensive preparation that no doubt took place, the first round of matches at the World Cup saw some glaring issues exposed with FIFA's ticketing system… This got us thinking, what if Citizen Ticket was the ticket platform for the World Cup?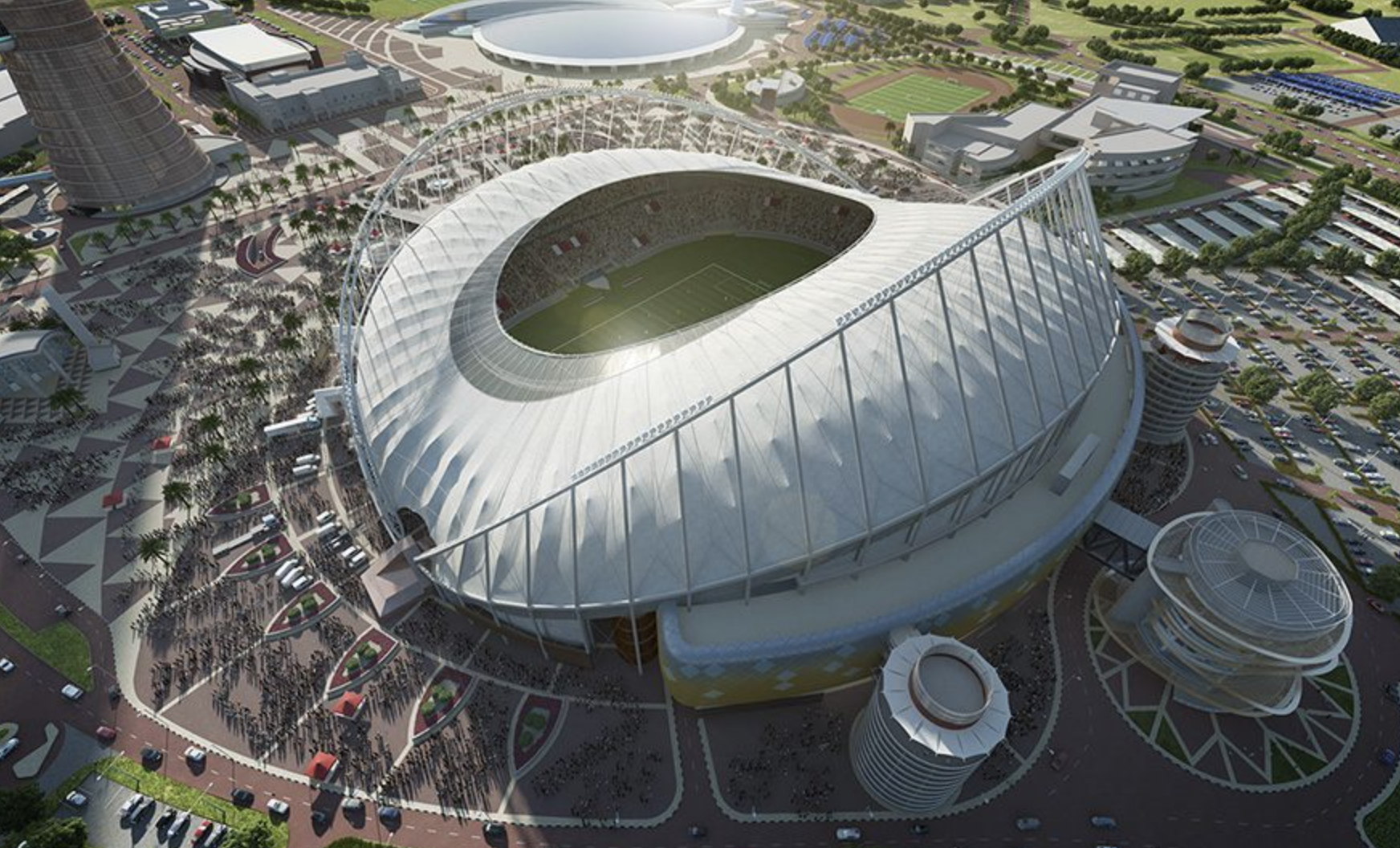 The 2022 FIFA World Cup in Qatar has unfortunately been overshadowed by controversy since 2010, when it was first announced the country would host the infamous competition. Social and political issues aside, there was still a large amount of excitement surrounding the start of the competition at the end of November 2022. However, with all the extensive preparation that no doubt took place, the first round of matches saw some glaring issues exposed with FIFA's ticketing system… This got us thinking, what if Citizen Ticket was the ticket platform for the World Cup?
On Monday 21st November, the USA, Wales, Iran and England national teams were involved in some highly anticipated group matches, these matches would unknowingly become the epicentre of ticketing issues and the cause of distress to thousands of traveling fans. Tickets were only made available on FIFA's mobile ticketing application, and on Monday 21st, the app crashed, causing thousands of tickets to disappear and become completely inaccessible.
Former England striker Gary Lineker addressed the ticketing issue ahead of the match on the BBC:
"We're getting reports that England fans have had a two-hour wait outside the stadium due to issues with the FIFA ticketing app.

"There are obviously lots of empty seats and apparently there are long queues and some fans haven't got in yet from outside the stadium." [Eurosport, 2022]

Several England fans spoke to BBC Sport about their frustration with delays getting into the stadium.

"I've got a ticket for this evening, and it has disappeared from the app," one fan said. "The system has crashed, it says there is no way for us to get access to the application."

Lines of 500+ fans could be seen outside the stadium as teams were due to kick off, and fans were increasingly worried that they would be unable to attend the match altogether.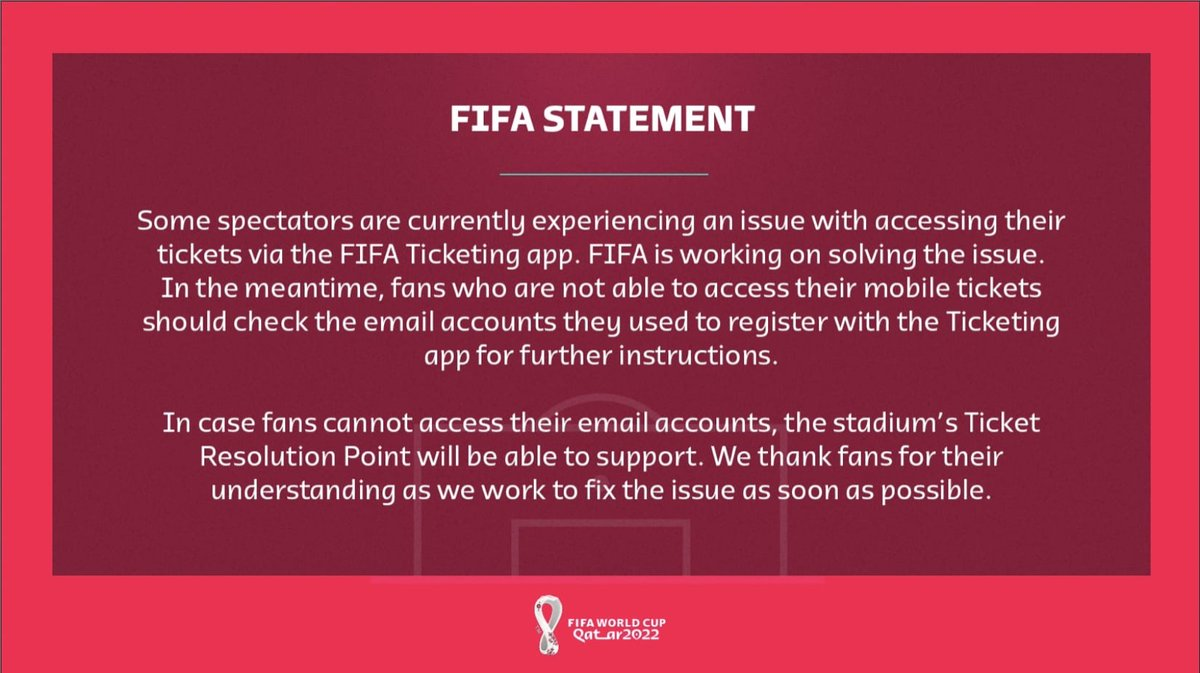 England kicked off against Iran at 4 p.m. local time with hundreds of fans still trying to gain access to the ground as the players walked out at the Khalifa International Stadium.

So, how would Citizen Ticket have prevented these issues?

The Citizen Ticket scanner has been developed from day one with speed as the number one priority. We believe we have the fastest scanner on the market in terms of processing queues and getting people through doors.
Using our one-wallet functionality, entire groups of tickets can be validated at once, instead of having a customer swiping through QR codes one-by-one or presenting several printed tickets to be scanned. Additionally, customers can self-distribute tickets to their friends if they're arriving separately or are far behind in the queue - preventing time-costly conversations with staff and slowdowns.
There are numerous features that have been integrated into our scanner technology to ensure speed of access is never something event organisers on the Citizen Ticket platform have to sacrifice:
Using auto-scan settings, tickets can be inspected, validated and processed without lifting a finger, making staff feel like they have superpowers
The scanner works offline-first, so even a congested network won't slow it down,
The scanners sync with each other fast, so you can operate multiple gates simultaneously without concern
We also understand how lost or hard-to-find tickets can both cause customer upset and slow down entry times as people search through bags, purses and phones for tickets. That's part of the reason why our ticket validation is Identity-led - customers can show ID, staff can quickly look up the attendee by name, and the tickets can be found and validated.

As a result of these features and more, we have proven capabilities of processing queues of over 5,000 people in under 30 minutes. The Khalifa International Stadium (where England v Iran took place) can hold just over 45,000 people - if this stadium had only 9 separate entry points, the Citizen Ticket scanners would have easily been able to admit the whole stadium in under half an hour. As the stadium has way over 9 entry points, there would have been zero queuing issues if the event was hosted on the Citizen Ticket platform.
Thanks to the guest-list lookup functionality, lost access to tickets has a minimal impact on admission speed. If a third-party app were to crash, or the internet were to disappear for an evening - entire rosters of customers and queues can still be processed and admitted.
Don't worry, for those heading to the 2026 FIFA World Cup in North America, Citizen Ticket already have the wheels in motion to ensure FIFA make the switch to a more reliable and efficient ticketing system #worldcup2026onCT ⚽
Citizen Ticket would have planted roughly 24,000 trees due to the number of tickets sold to this year's World Cup.
If you would like to learn more about the Citizen Ticket platform or request a demo of our industry leading features, our door is always open.