Generate stream key on-demand
Released in Funky Monkey
You can now generate your stream server and key pair when you are ready to set up your streaming equipment or software pre-event, instead of waiting for the 20 minute window as before.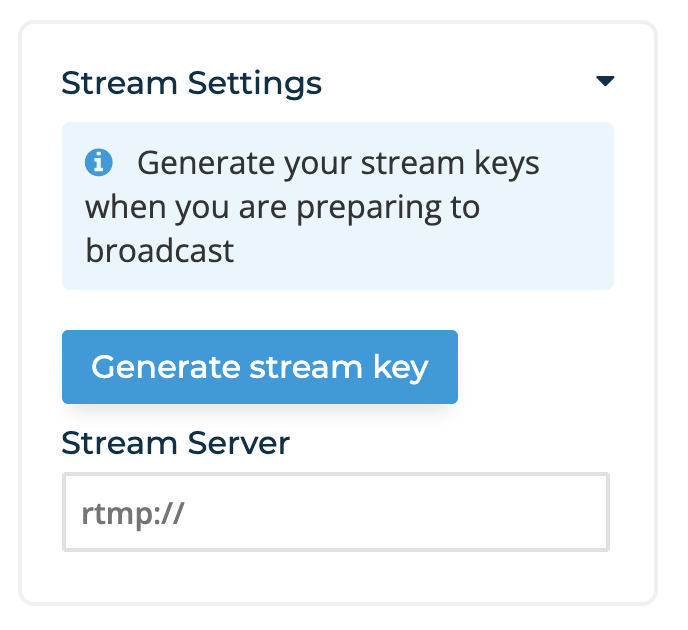 Please note that stream servers expire after 20 minutes of inactivity.
If you mucked up your stream, or your stream key expired, you'll be able to regenerate the key by pressing the Regenerate stream key button.