How to: Tickets for Trees Sharing
Every ticket sold with Citizen Ticket helps to plant trees. Share the news with bespoke organiser and event pages!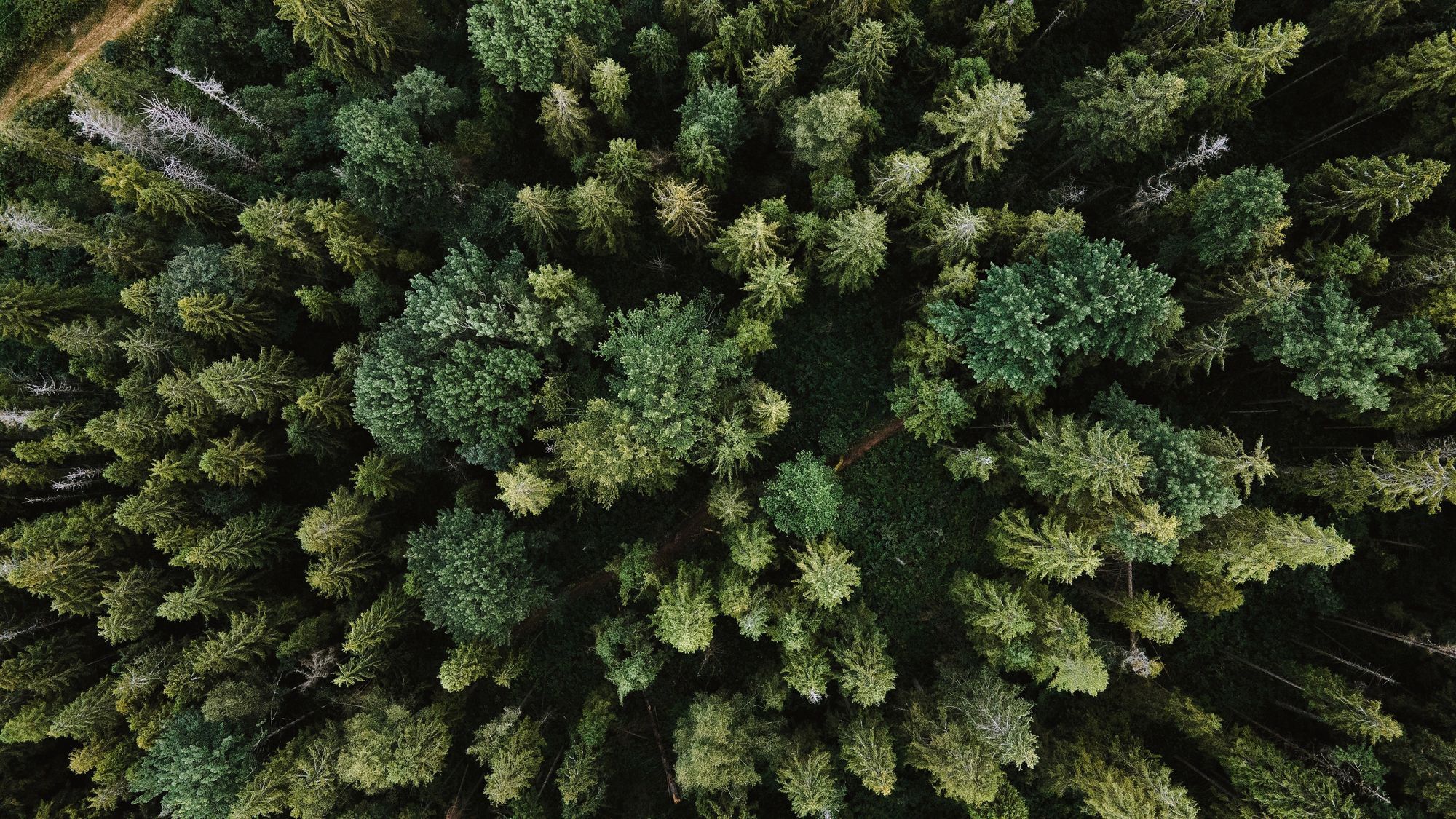 We're starting 2021 with feel good numbers and wanted to let you know we have planted 762 trees so far; and that is thanks to you!
Find out how we can continue to support The National Forest through ticket sales.
What is it?
Every ticket you sell helps us to plant trees, and now you can share this great news with bespoke organiser and event Tickets for Trees pages.
Why should I use it?
We're really proud of our Tickets for Trees initiative, and hope that our organisers and customers feel the same. By simply choosing Citizen Ticket, you're helping to turn ticketing into a force for good, so let's tell everyone, after all sharing is caring!
How do I do it?
Log into your organiser dashboard, you'll notice a link and icon in your profile bar on the left hand side.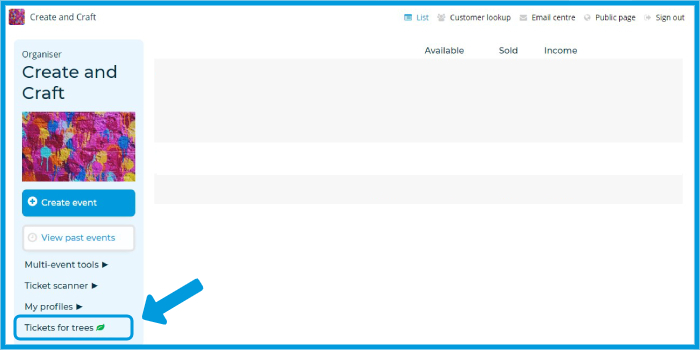 Clicking this will take you to your personalised Tickets for Trees page which gives a summary of your contribution, and the initiative.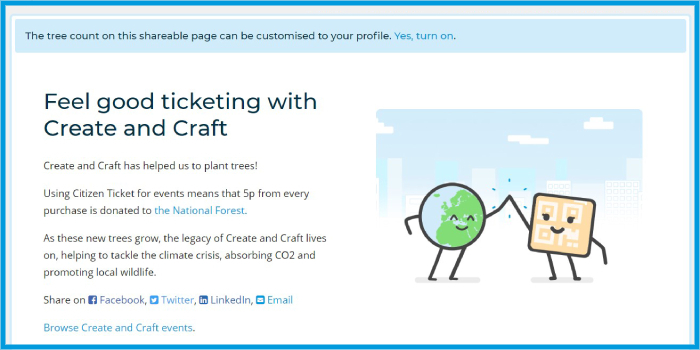 Using the banner, you can customise this page to show the specific number of trees all of your events have helped to plant so far.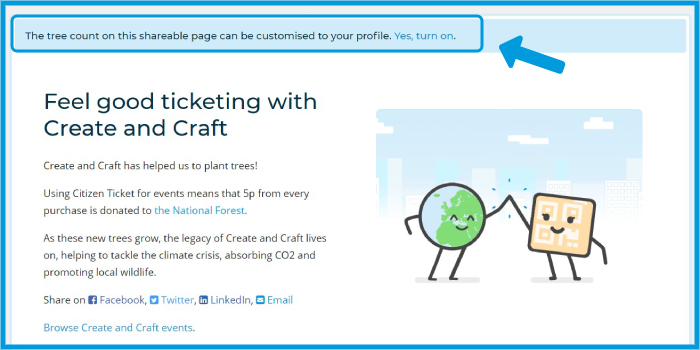 (If the page still shows Citizen Ticket's total number, don't worry, this is only because your events haven't quite reached a full tree's-worth of contributions yet, but every sale counts!)
You'll see a selection of sharing options on the page which allow you to easily share your personal link with your fans on other platforms, with a variety of options on both desktop and mobile.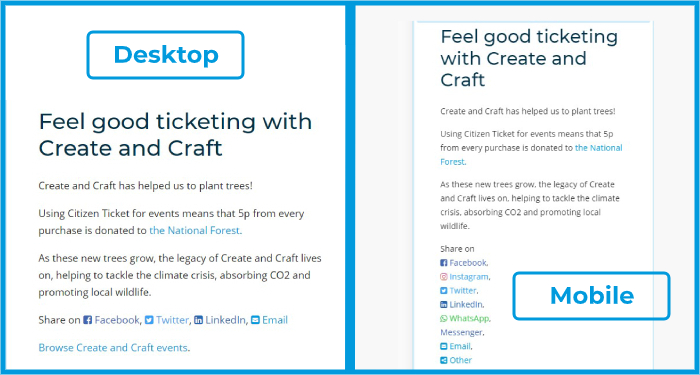 We've also got specific Tickets for Trees pages for each of your events. From your main dashboard, select an event, then head to 'Income & Sales' and click the 'Tickets for Trees' square.

This will bring you to a page where you'll see some info on the initiative related to your event. As with the organiser page, you can choose to share specific numbers or an overview by using the on/off button in the banner, and you'll see sharing links on both of these versions. You can also pop into your past events and share the results from these if you want to give your guests a pat on the back after an event has finished!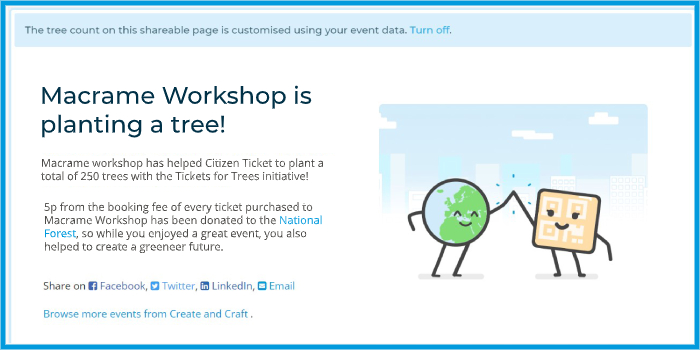 We've also given customers the option to share the event overview page after they've purchased a ticket so they can tell their friends too!
Click here to login to your account and try it out.