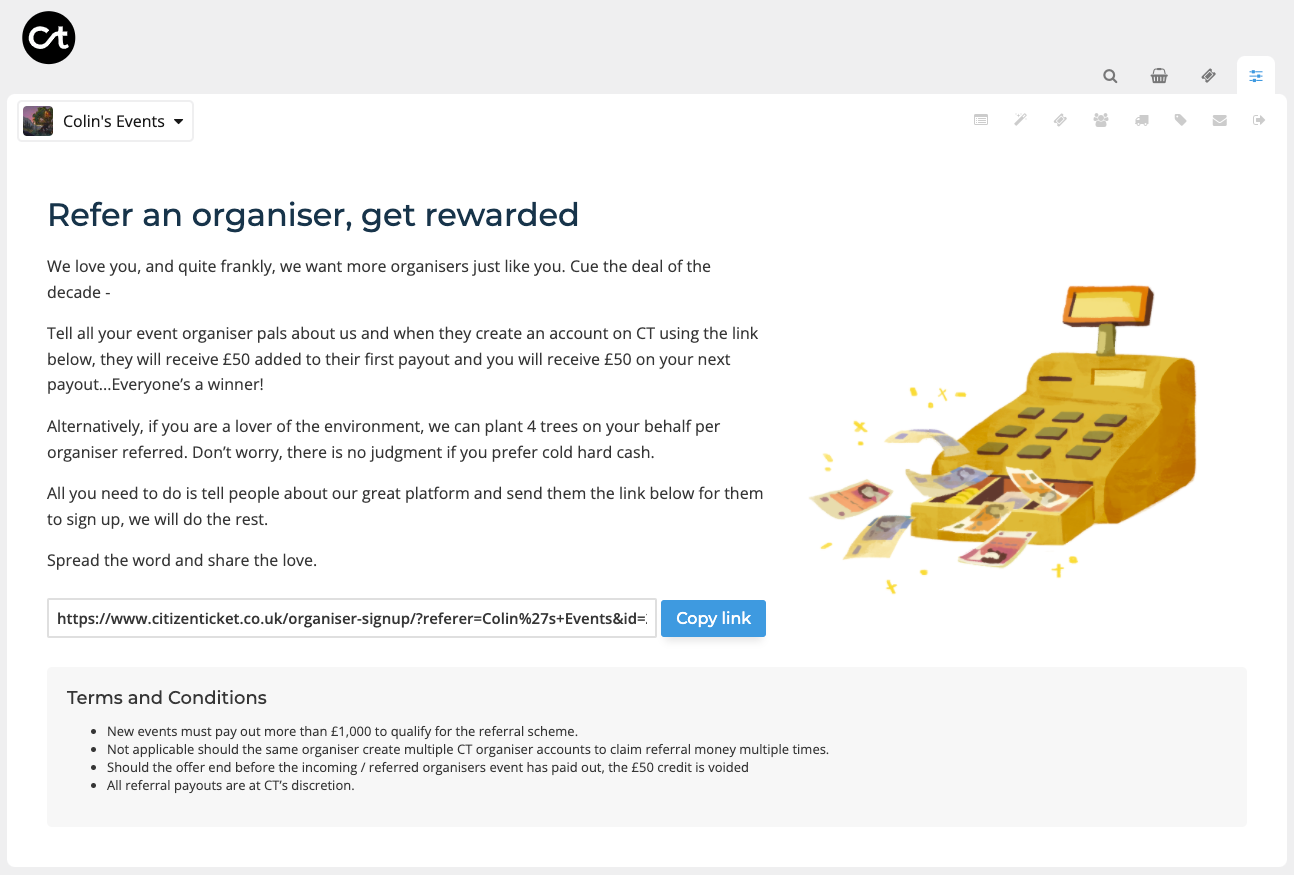 Do you know an organiser, promotor or venue that would benefit from Citizen Ticket, like you do?
Well, share on your link and we'll give you both £50 as a thank you, and a welcome gift.
Find your customised link in the Organiser Dashboard, or ask your referral to type your organiser profile name in the signup box. Easy!
T&Cs apply.