Reusable Ticket Questions
Released in Daiquiri
Ticket questions are now re-usable, so you don't have to keep creating the same question across tickets and events.
When adding a ticket question check the "Save question and its settings to be reused for other tickets" checkbox.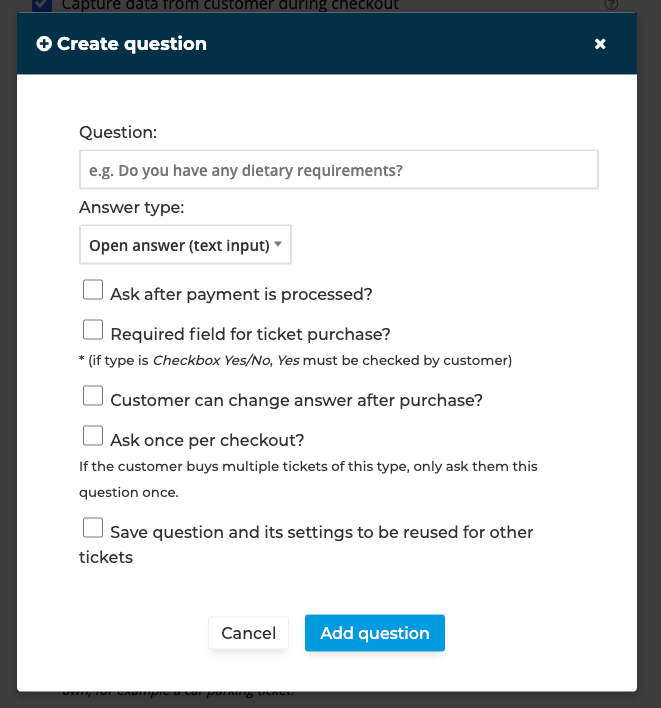 When you next add a ticket, choose from the dropdown.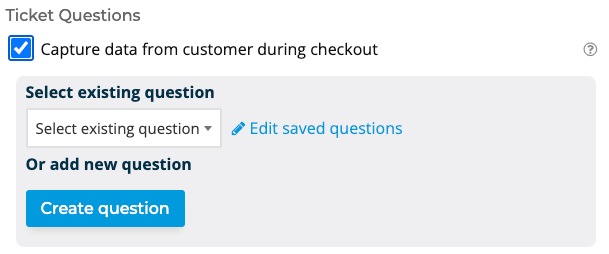 You'll notice the "Edit saved questions" link. Open this up to edit and manage existing saved questions.
Saved questions will automatically be carried forward when using duplicate date and multi-event tools functionalities.
It's recommended you use saved questions to save repetitive editing, and for improved reporting.