Passes - Season Pass, Festival Pass, Memberships & More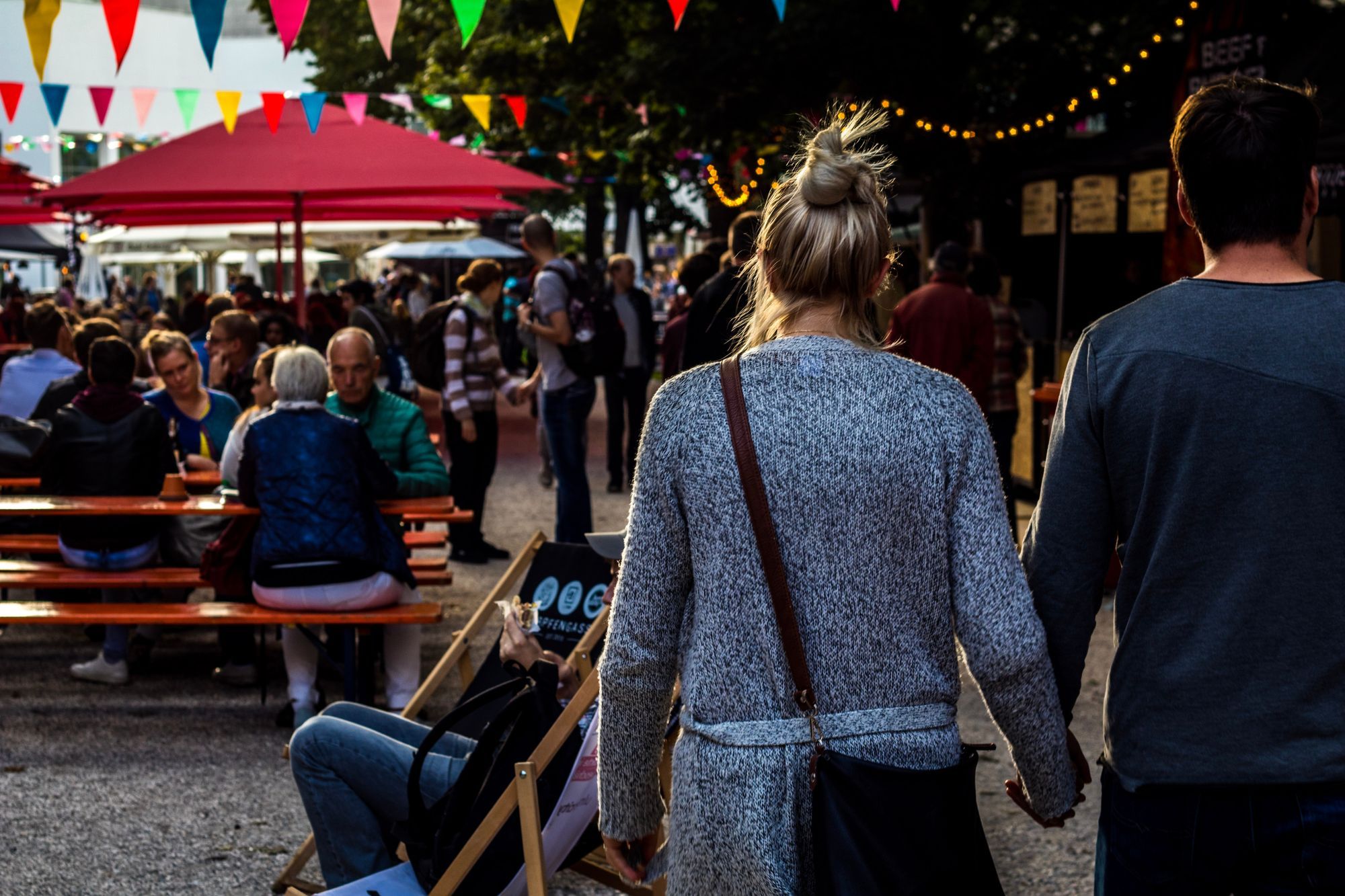 We've been working away to bring a fantastic suite of functionality to your fingertips. We've launched this new set of tools as of late April, 2022.
Passes are are a new way for you to encourage and reward loyalty to your best fans, regular customers and biggest supporters.
We've created a versatile set of tools that allow you to forge a Pass in the way that suits your event, sports season, business or festival.
What is it?
When a customer purchases a pass, they become a Pass holder. Pass holders have access to exclusive tickets with exclusive pricing.
They are intended to span across multiple events and dates, so a customer can visit again and again with one main Pass purchase.
For a loyal customer, a Pass can represent savings compared to if they purchased admission for each separate visit.  
By using our Pass functionality, organisers maintain control over capacities & admission quotas.
Who's it for?
We think almost any event organiser that hosts more than 1 event can take advantage of the Pass functionality.
Here's a few example applications to get your imagination running.
Multi-event Festival Pass
For festivals that run over several days, with several venues and performances, a Festival Pass could be created for people to 'craft' their experience for one flat fee.
For example, a Festival Pass could be set with a usage limit of 10 tickets. Then, each event at the festival could have a 'Pass holder' ticket as free or discounted.
The customer would purchase their Festival Pass, and then throughout the week they could claim 'Pass holder' tickets for free - until the limit of 10 is reached. They could then continue to purchase individual tickets, or purchase another pass and start again!
By having a Festival Pass available for your festival, you can boost engagement, revenue and attendance.
Sports Season Pass
A classic Season Pass is possible using Pass functionality - with some extra considerations possible for the digital modern world now possible.
Set up a Season Pass ticket with an expiry of the end of your season.
Every time a new fixture is added, you can add a Season Pass holder ticket and add it to your Pass setup.
You can go the extra step of issuing all of your existing Season Pass holders their Season Pass holder tickets whenever they're added - straight into their customer wallets.
And those extra considerations? Optionally combine the Pass holder ticket with our Ticket Transfer functionality so that if the customer can't attend, they can send it to their friend through a legitimate channel. This way, you'll have new insights into how people are sharing tickets with their friends - and you'll have a new customer on your books, too.
Annual Membership Pass
For all-year-around attractions, shows, country homes, gardens, parks and ticketed experiences, an Annual Membership Pass is a fantastic way to boost and reward loyalty.
Create an Annual Membership Pass, either under the banner of a separate event entity or within each date. Set it to expire 1 year after purchase.
Next, add a 'free' Annual Membership Pass admission ticket to every applicable event/date.
Customers that purchase an Annual Membership Pass will be able to claim admission for any event/date that allows it.
And you'll still be able to monitor and maintain capacities. Because members have to claim tickets to attend, you won't have any problems with people holding passes turning up when your date is already at-capacity.
Class Pass
Creating a Pass for your regular or semi-regular class can encourage repeat attendance. It works a bit like a prepaid loyalty stamp book.
Where a single class may be £10/session, you can now sell a pack of 5 classes for £40.
The customer gets a good deal, and you get a guaranteed income. It's win-win.
The customer still has to pre-book their 'redemption' tickets, so you won't have an overbooked class.
Multiple Passes
You don't have to limit yourself to one pass type - you can setup multiple per organiser or even per event.
Exclusive Pass holder tickets can be claimed by multiple Pass-types, if you wish.
We suggest to keep it simple as to not overwhelm the customer, though.
What the customer sees
Here's an example of a generic Season Pass setup. In this example, the organiser has called their pass 'Season Pass'.
Notice the green tick, which indicates that the customer viewing this page has already purchased a Season Pass. As they have already purchased a Pass, it's automatically displaying the ticket options available for reservation.
If they hadn't yet, they would be still able to add the Season Pass and the Requires SP ticket to the same basket, to reserve together.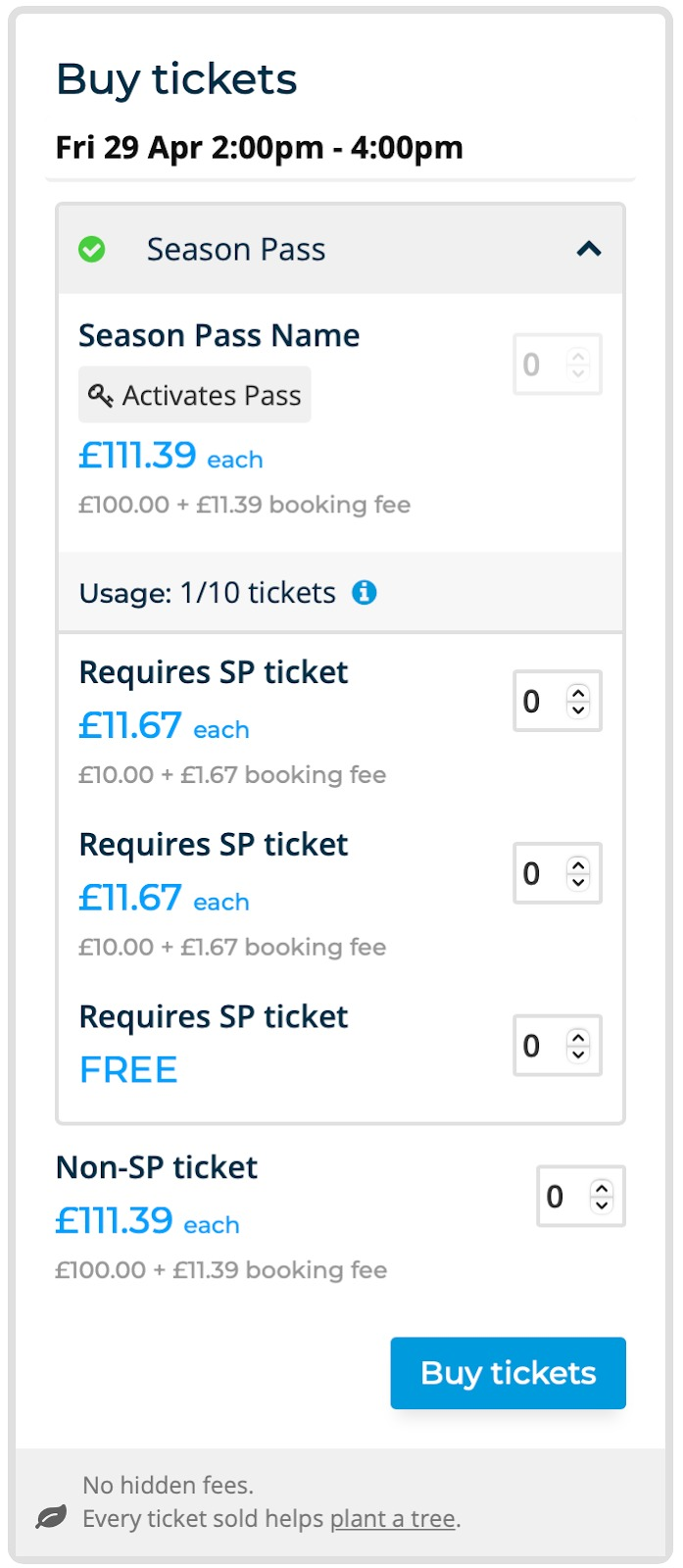 After initial purchase, the customer will receive a 'Season Pass' email in addition to their regular wallet email.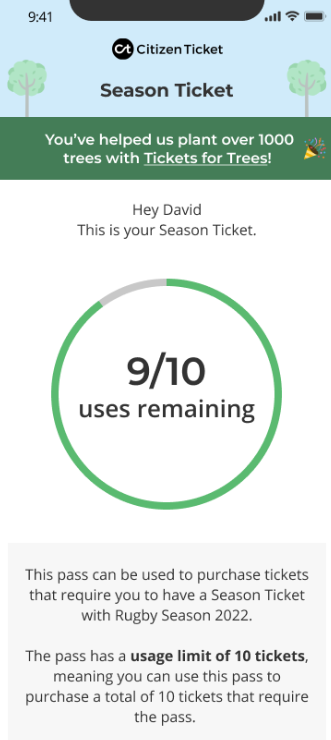 Each time the customer redeems tickets, they'll receive an updated pass. They can also see this in their wallet on the platform. Here's an example of a user with an array of pass types with various configurations: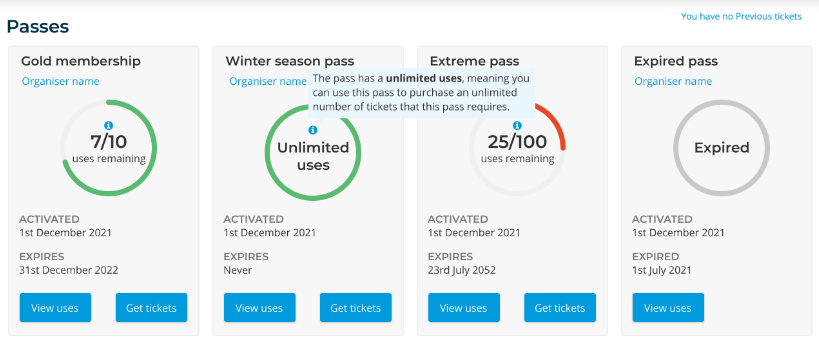 How to set it up
The feature is versatile and has beneficial potential, but still needs to be well-considered before you create your pass.
Once you've decided exactly how your pass is going to work, you need to add your ticket types across all your dates, and then set up & configure the Pass under your organiser profile.
We've created a knowledgebase to help with the setup - and please feel free to speak to your account manager or one of our team, on the best way to setup a pass for your events.