CT Chats: Fringe By The Sea
Sun, sand, sea...and social distancing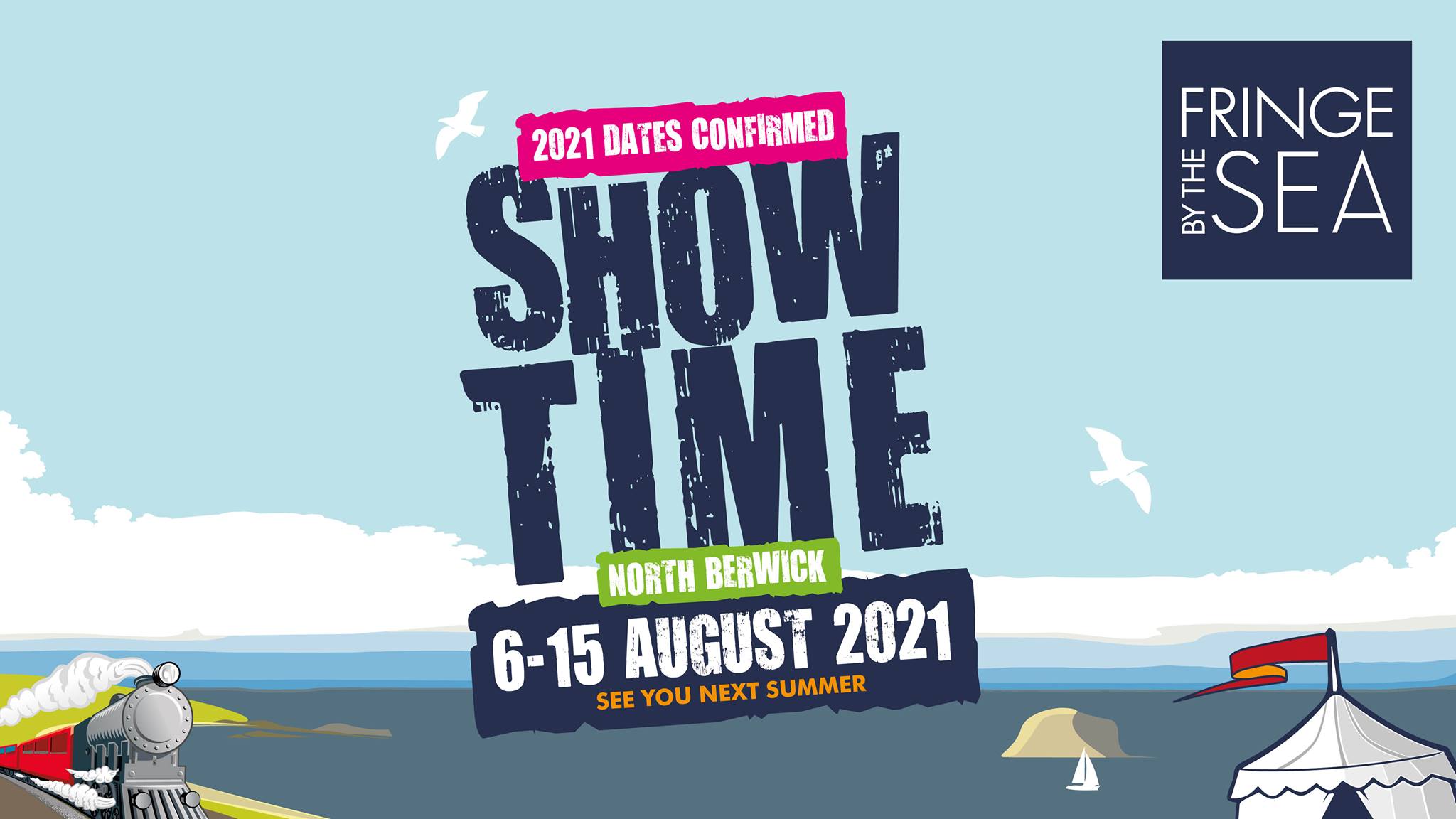 Back after a (forced) year off, Fringe By The Sea is eager than ever to bring the most diverse, thought-provoking and fun-filled Fringe by The Sea yet.
This will be the festival's 12th year and it will be unlike any other. Jackie Shuttleworth, General Manager of the festival, gives us a little insight into how Fringe By The Sea will be going ahead this year.
Can you tell us a little bit about Fringe By The Sea?
Fringe By The Sea is a multi-arts festival taking place from 6th-15th August 2021 in the Scottish seaside town of North Berwick. With 150+ music, comedy, literature, film, family events, we're all about celebrating community, creative arts and our stunning local environment. All are welcome to come and enjoy a good dose of healthy sea air with their fringe!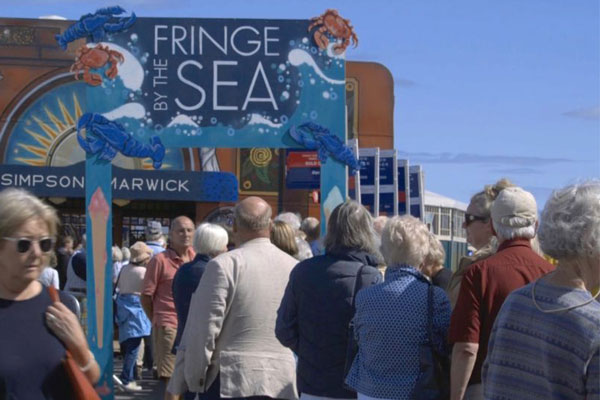 Before Covid times, how many people did you typically attract?
Around 20,000 visitors over ten days to a range of multi-arts events, staged in two Spiegeltents in North Berwick's scenic harbourside plus in pop-up venues around town such as churches, town library, the local chip shop and masonic hall. Events range in capacity from just five people to 500+.
We're excited Fringe By The Sea is returning this August! How are you planning to deliver the festival in light of Covid?
Our approach is to deliver a series of outdoor arts events in a safe and responsible manner which gives audiences of all ages, local and visiting, the confidence to come out and enjoy our varied programme. We are planning to repurpose spaces around town to give us greater flexibility for social distancing measures.
We have been greatly encouraged by the support of our partners, particularly our master partners North Berwick Trust, Belhaven Brewery and DC Thomson. We are following government and local authority advice and guidelines, and as we get greater clarity on what's allowed, we will be detailing the changes that visitors can expect at FBTS21.
What are the highlights of this year's festival? What's new or being done for the first time?
There'll be a packed programme which celebrates the arts across different forms and features local talent as well as big names. Basement Jaxx, Candi Staton and Peat & Diesel are just a few of the music acts we've announced so far. With a focus on outdoor arts and new zones around town, we will be working to ensure there is a cohesive and fun festival experience for all.
We're excited too that we have our first ever Artist in Residence to help bring to life the experience for visitors across our new zones.  We plan to live stream a number of our events, to be more inclusive to those who may not wish to attend live events. We've got lots more exciting plans up our sleeves which we'll be revealing over the coming months.
To what extent has technology helped you innovate for a return of Fringe by the Sea this year?
Live streaming is new for us and by working with Citizen Ticket and a production partner, we'll be harnessing the wonderful powers of technology to make this happen.  Really this for us is about enabling greater access to our events for those people who would prefer to experience the event from their home rather than attend in person.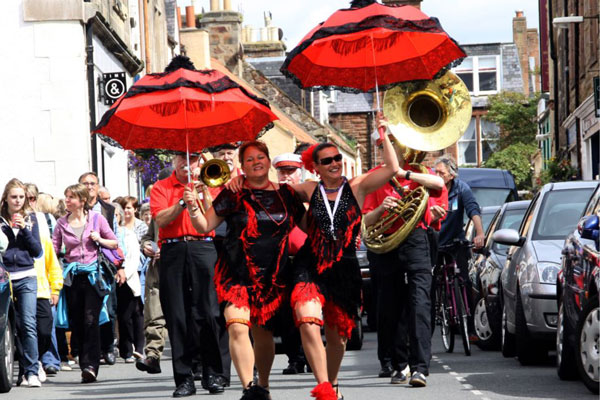 How keen do you think the public is to return to large scale events?
We've been overwhelmed by support and encouragement from our FBTS fans, local community, partners and performers. There is a real appetite for live events and a feeling of optimism about this being a reality for late summer. It's fair to say there will is some trepidation too, and our key focus is safety and delivering a responsible event in a small town.
Our festival comprises a series of events – around 150 over ten days – which vary from as small as 5 people up to several hundred. While even gatherings of 500 people feel big as we come out of lockdown, we feel we are nimble enough to be flexible and make it all work.
Do you think extra reassurance about the safe delivery of events is needed to get people back to the festival?
Absolutely. As event-goers ourselves, we understand the need for reassurance. Safety is key and so is acting responsibly delivering events, particularly as we are encouraging visitors into a small town. We'll be adhering to the Covid guidelines and ensuring our events are well resourced and managed.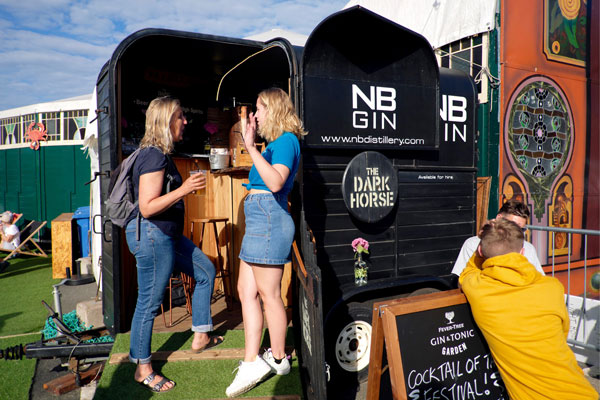 Is there a silver lining to have come out of Covid in terms of event delivery?
Covid has given us chance to pause and consider what the future direction of the festival should be. For us it's not just about getting bigger, it's about delivering events that are inclusive and celebrate community – the pandemic has shone a spotlight on the important role of community in all our lives.
We want to celebrate that, support the recovery and offer opportunities for people to reconnect and have fun together.
Now we really can't wait for summer! Thanks Jackie 😊 To find out more about Fringe By The Sea, head here.