The post-lockdown reality
Results are in! Find out how event organisers are responding to the pandemic.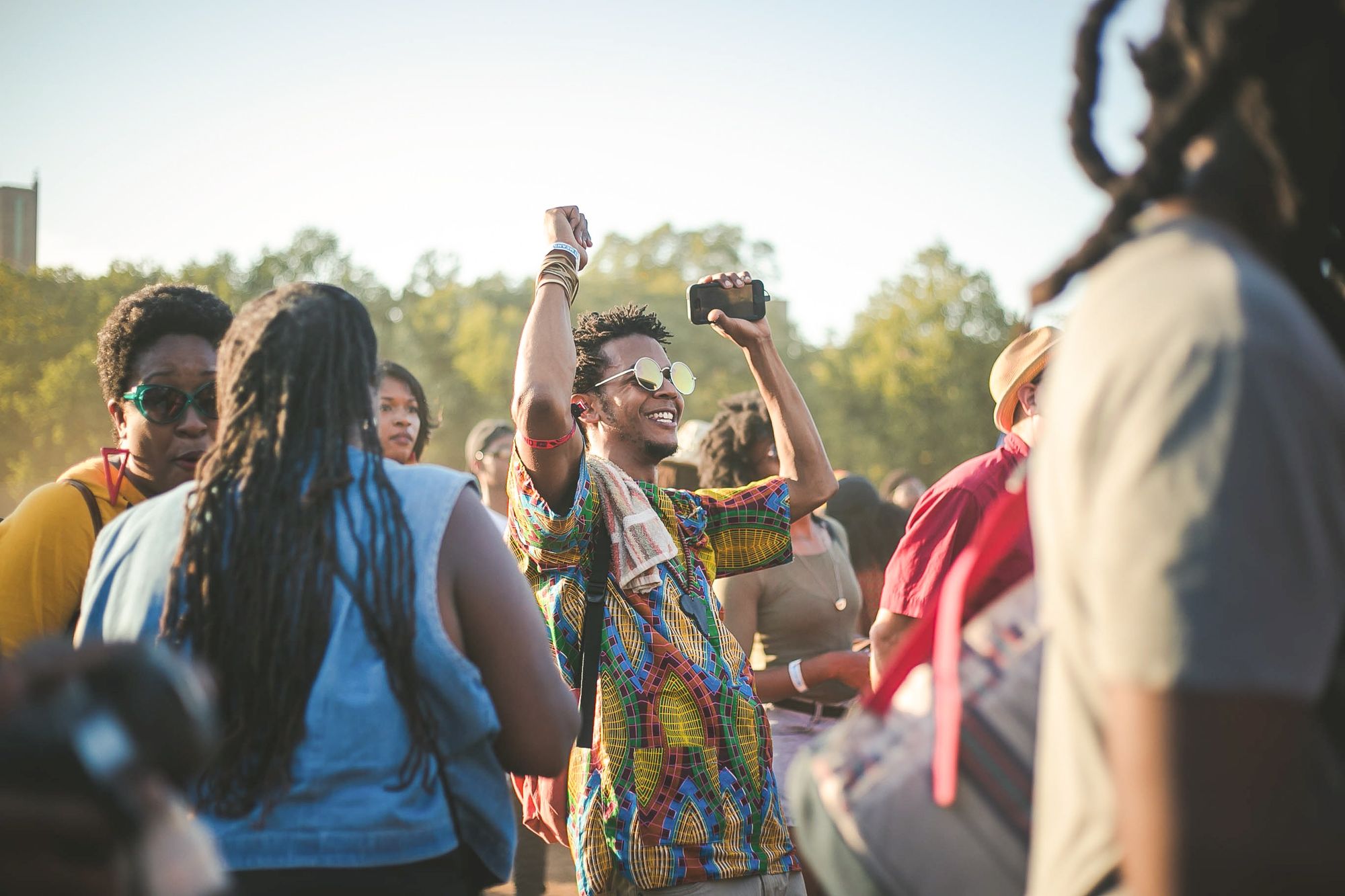 Another day, another announcement.
On average, it takes 6 months to a year to organise an event. If you add that to the financial loss and uncertainty event organisers faced in 2020, well there's some rationale for the feelings of apprehension in the air.
We recently asked event organisers to fill in our 'Checking In' survey*. We wanted to gain some insight into how people have coped throughout the pandemic, the future of their events and how we can best support them.
When the UK political leaders announced their 'roadmaps' and large-scale events geared up for a comeback this Summer, we knew not everyone would be feeling quite as optimistic. Now we're ready to share the results...
Let's get into it
Boris Johnson announced from Monday 21 June there would be no restrictions in England and Nicola Sturgeon has hinted to sometime in June for a major restriction ease. When we asked how event organisers felt about this, 36% felt 'okay'. Thankfully no one felt 'totally frustrated' but there were mixed feelings across the board.
"Expect the unexpected"
(Source: Checking In survey)

"I think realistically, gigs as we used to know them won't be happening at least until 2022."
(Source: Checking In survey)
We also got a 50/50 split of event organisers who were still able to operate during COVID.
The hardest hit
Over half of event organisers agreed delivering profitable events throughout the pandemic was the hardest challenge. Profitable being the keyword here.
Although many events were successful in transitioning to an online space, you would have noticed a steep decrease in ticket prices. It was hard to know how much the public was willing to pay for an online events and if they had the funds to do so. Plus, at the points of eased restrictions, organisers had to reduce event capacity to accommodate social distancing regulations.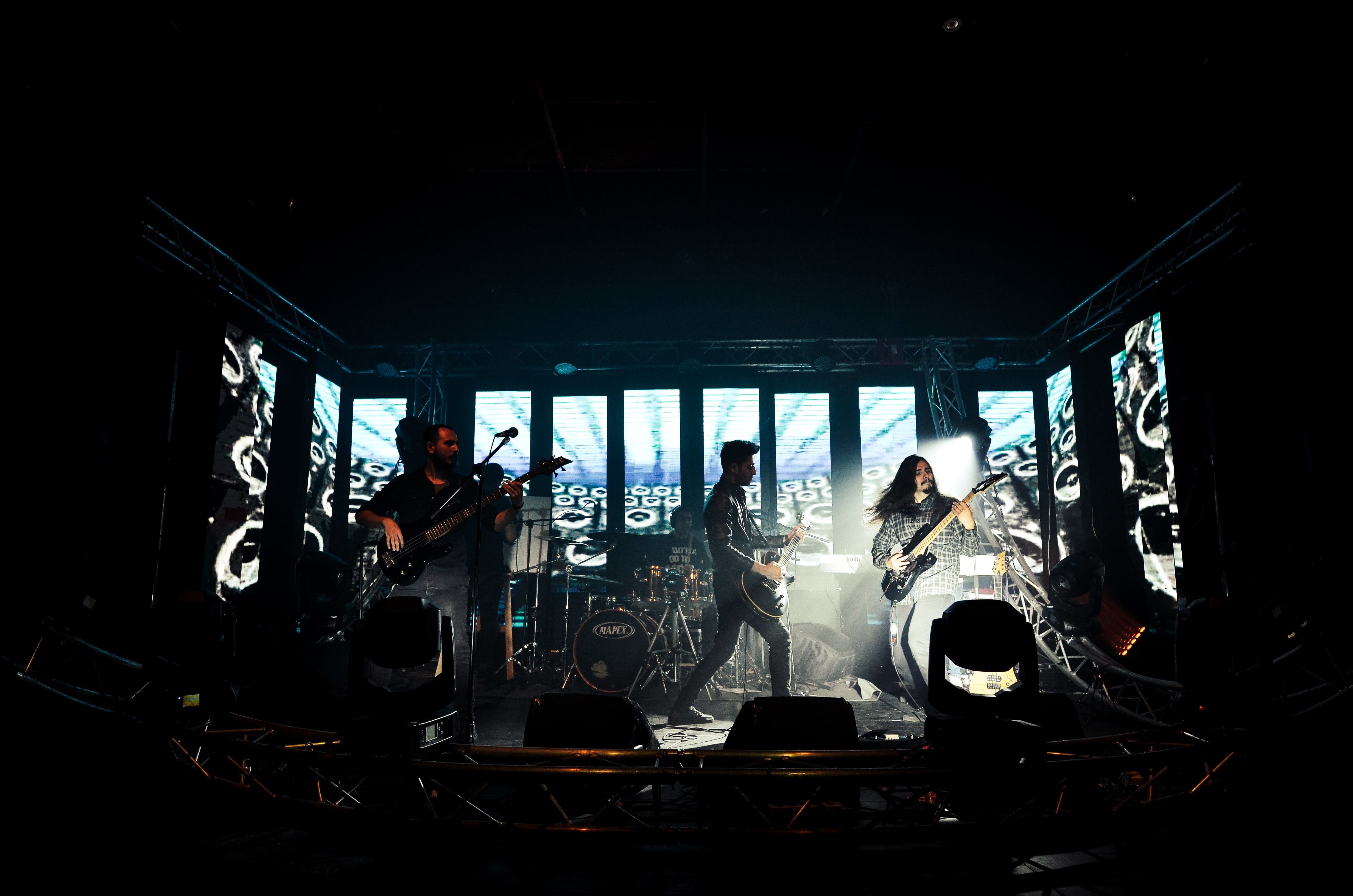 Further major challenges include the threat of future cancellations and refunds, after all, everything was up in the air for a long time.
Finally, how willing were the public to return to events? 21% are finding it hard to navigate consumer confidence in their events. It's worth remembering that even after lockdown ends, many of the public will have their reservations when returning to crowded spaces.
Time well spent?
The events industry, just as many others, were in limbo mode for the majority of the last year. Although in-person events were a no go, were there other ways event organisers were able to productively use their time?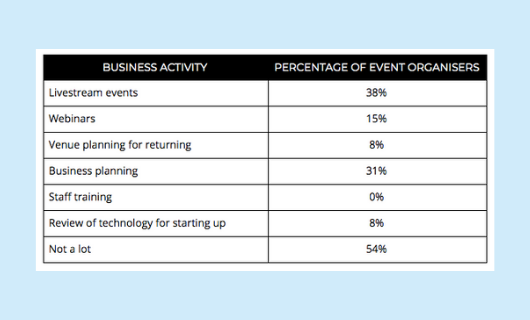 38% of event organisers told us they were able to live stream their events, and 15% had hosted webinars! There's been some behind the scenes action too, with 31% using the time to prepare their businesses for post-pandemic activity.

However, just over half of event organisers were honest in sharing there wasn't much they could do.
Moving forward
When we asked if event organisers would be planning events for 2021, 43% were a firm yes!
"We are doing lots of online events - competitions over social media, blog posts etc"
(Source: Checking In survey)
21% are thinking about how to make it work, and 14% are going to find running their events challenging with the ongoing restrictions.
"Our event runs in January 2022 so we have already delayed the 2021 event and planning ahead."
(Source: Checking In survey)
The remaining 21% have decided to give 2021 a miss and plan for 2022. This should allow enough time to assess the aftermath of COVID.
A new era - Hybrid events
One great thing the last year has shown us is how our industry strives to be innovative in bringing experiences to their audiences. Introducing Hybrid events and 50% of our event organisers knew what they were.
21% had some idea but the rest were yet to learn how they work.
So to quickly get us all up to speed on Hybrid events, this is when you host an in-person event and live stream it to an online audience simultaneously.
It overcomes the issues of reduced venue capacity and reluctance to travel to and attend in-person events. Hybrid events increase event accessibility, the potential to reach a global audience and to maximise profits.
Aside from COVID, are Hybrid events here to stay? 43% thought so, agreeing they offer greater flexibility, attendance and geographic reach.
Some weren't so sure about their longevity. 29% believed Hybrid events would only be required until a vaccination passport system was in place, and 14% hoped they wouldn't stick around at all! They feel it doesn't achieve the same experience as in person.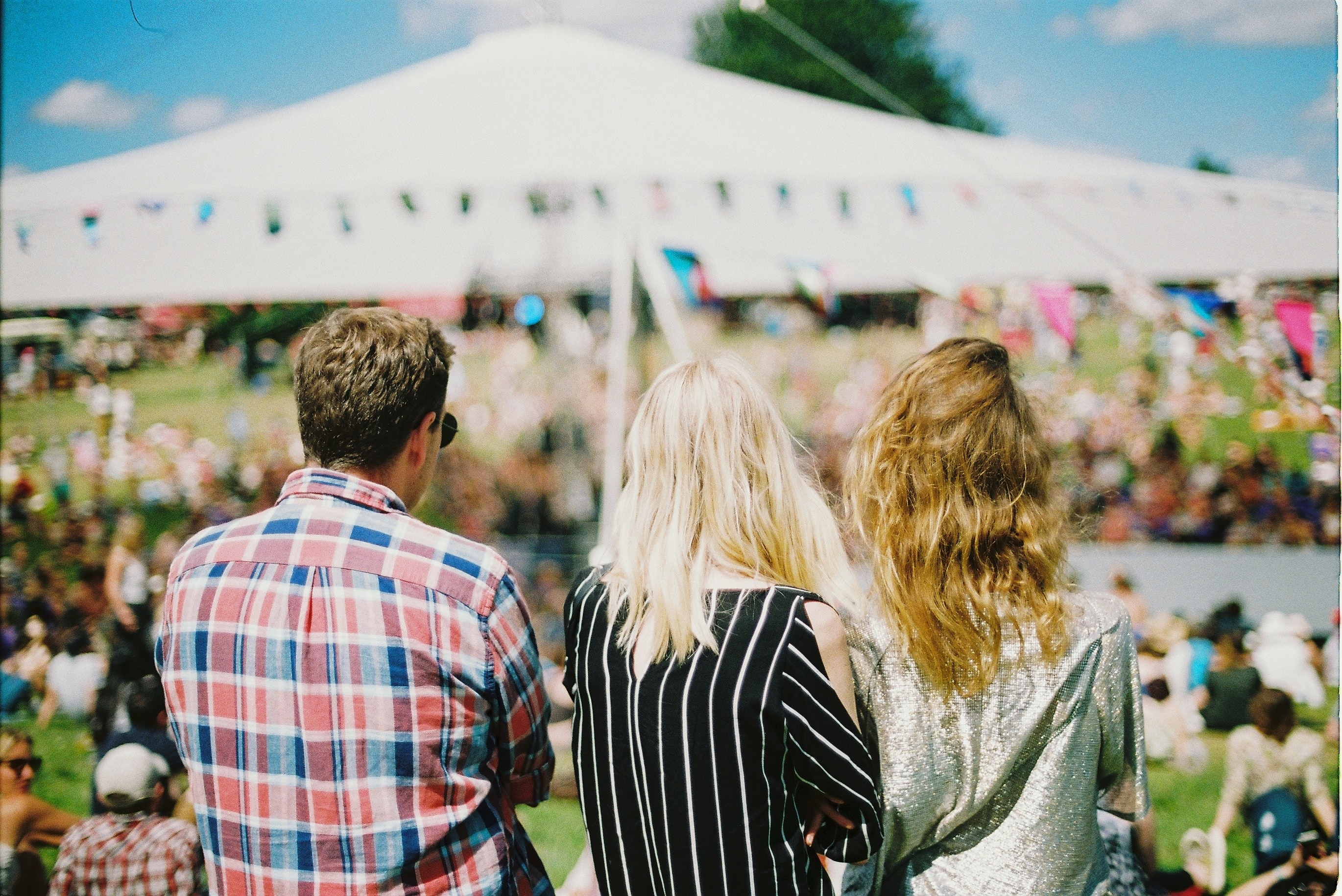 So what does this all tell us? That events are not a one-size-fits-all industry. Although in-person events are being booked in for this summer, this is not a reality for all. Whilst we're wishing for brighter days ahead, other ways of operating are worth considering before waiting for the full restriction to lift.

Just one last thing, thank you to all those who took part in our survey!