The Super Trolley
How to create "add on" purchases for your events.
You know when you're standing in the queue at the checkouts and the chocolate bar display is eyeing you up. You probably didn't come out to buy some but you're now going to anyway and you'll be happier for it. Well, we can recreate something a bit like this on our platform with the Super Trolly.
The Super Trolly is a function where you can create "add on" purchases/tickets to your main events and they will show up in the purchase pathway when a customer goes to buy the main tickets.
What would you want to add on? It could be merchandise, after-show parties or panel discussions, dinner and a show combo, or maybe even chocolate, why not.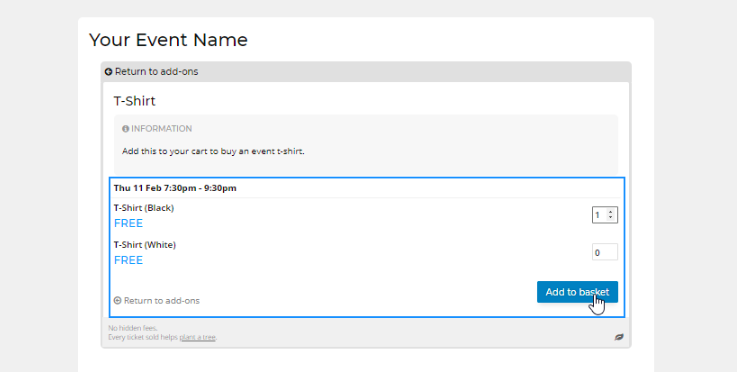 How to set up an "add on"
First, you create the "add on" as a ticket type to your main event in your Dashboard.
Then head to Admin > Super Trolly > check 'Enable the Super Trolly'. You're then good to select the ticket type you want to use as an "add on". You can disable the Super Trolly feature at any time too.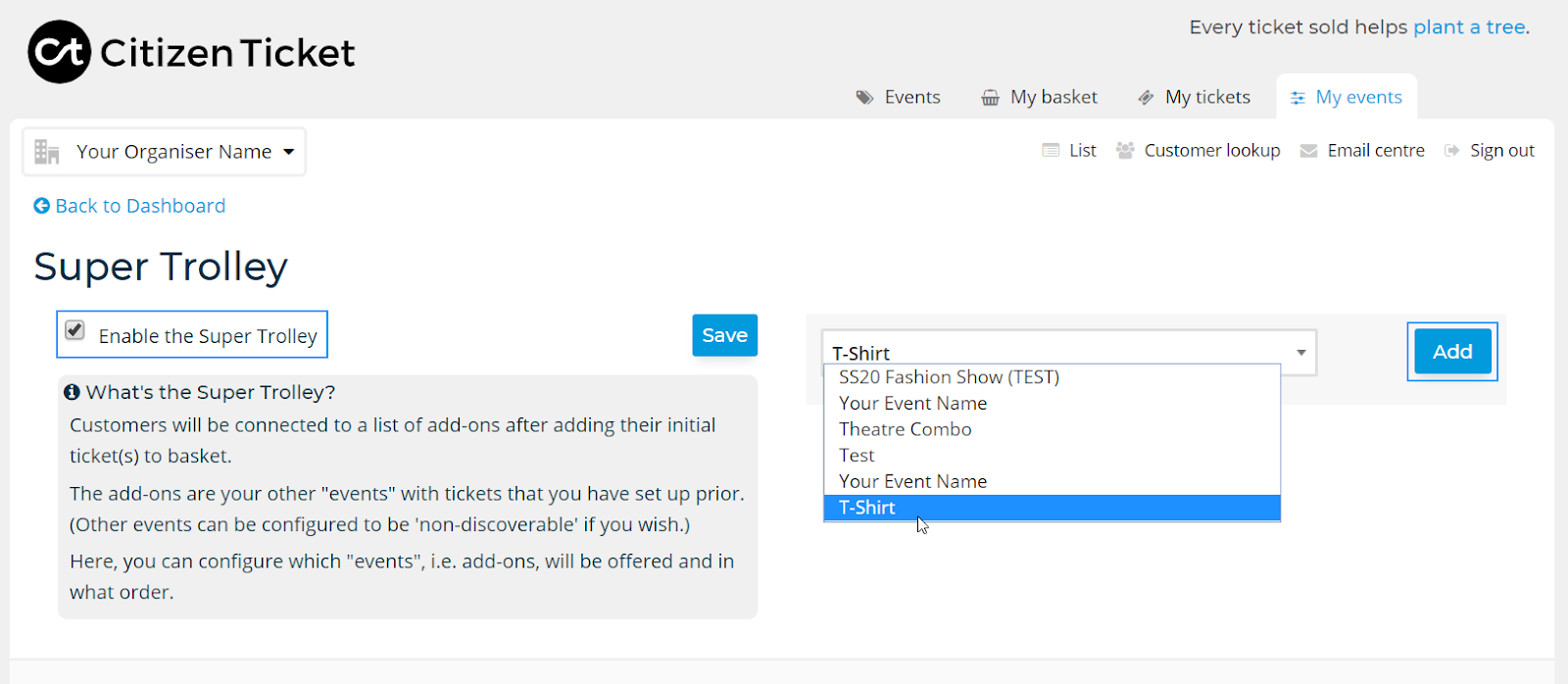 Click 'Save' and then it's done! The customer will now see the "add ons" when they go to purchase tickets to your main even (and fingers crossed they purchase them too).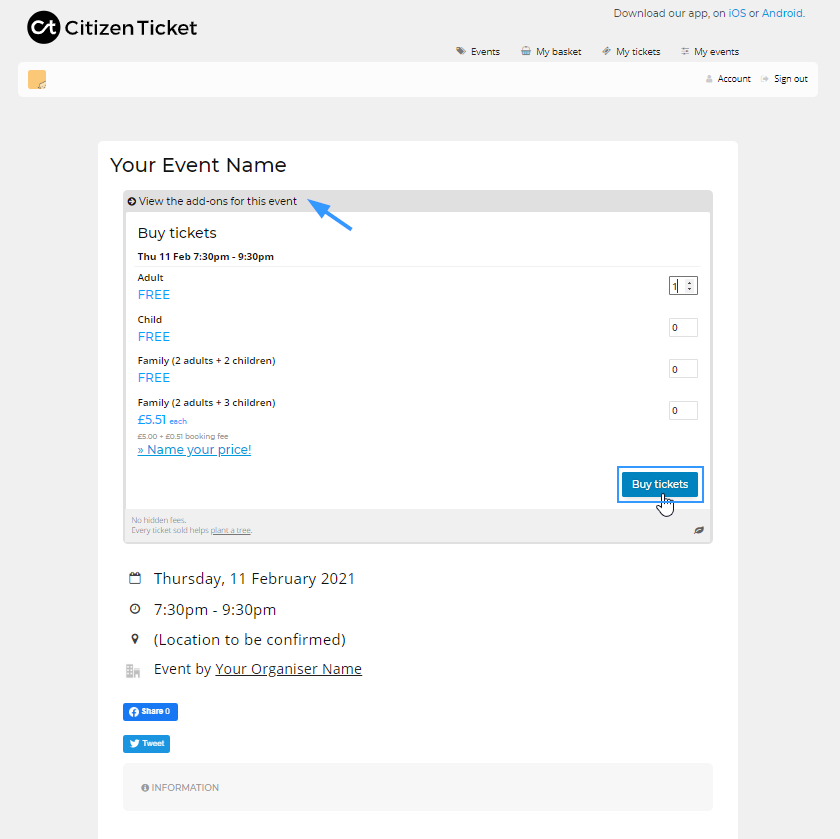 If you would like to know a little more about the Super Trolly head here.
Enjoy!