Ticket Activation Scheduling
Set a ticket type to automatically activate if another one sells out.
For example, you can have First Release (£8), Second Release (£15) and General Release (£25) tickets set up.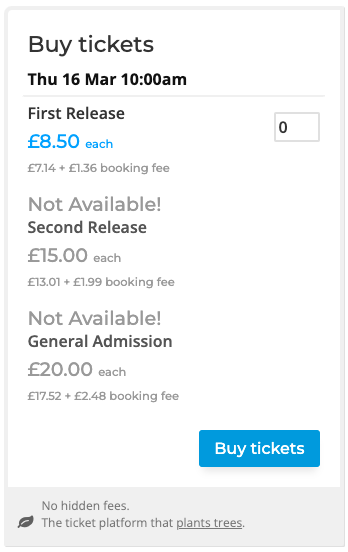 When First Release sells out, Second Release goes on sale.
When Second Release sells out, the General Release tickets become available.
It's a great incentive for customers to purchase early while they're cheap - and for later customers to see that it's a popular event.
To use it, Edit Ticket > Advanced Options > Deactivate Ticket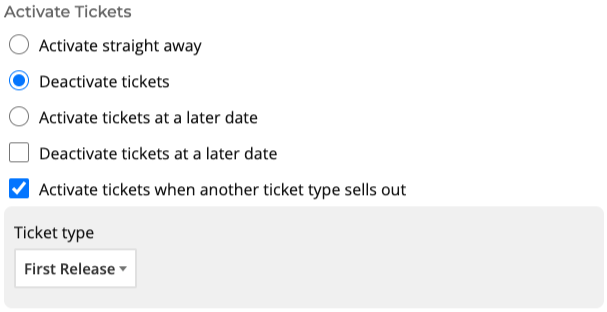 Choose the checkbox that says 'Activate tickets when another ticket type sells out'